Late Summer Mesh Wreath Class!
A wide variety of colors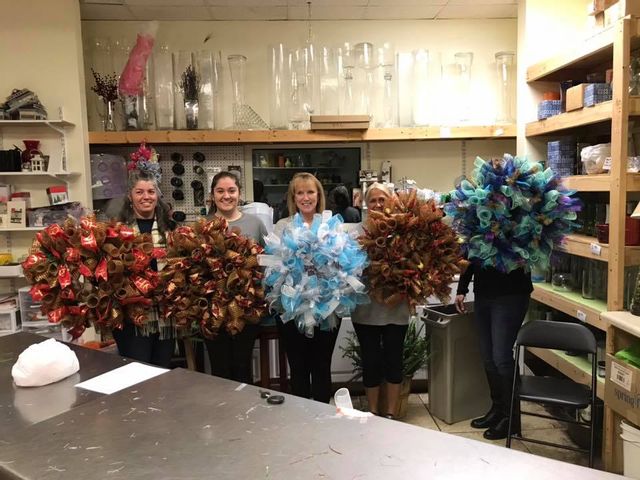 Description
A late summer mesh wreath!  Call ahead request colors. This class will be $45.00.  
One of the many fun classes McKenzie Street Florist will have this year in Downtown Foley. 
You need to call in advance to reserve a space and supplies and pay in advance.  251- 955-2325
All classes will begin at 1:00 pm.  Classes usually run about an hour. Supply problems continue, so they may have to tweak the class a bit depending on what's available. 
If you have friends and family that would like to have an evening class, Peggy can set one up if you have three or more people. Contact Peggy and she will settle all the details. 
McKenzie Street Florist & Specialty Rental
201 South McKenzie Street, Foley, AL 36535
1:00 PM CDT
to 3:00 PM CDT
Private:No
RSVP Required:Yes
Accept Registration Online:No