Foley Witches Ride
Come ride along with us in Downtown Foley!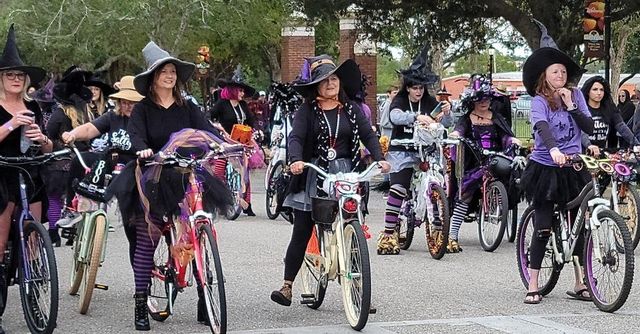 Description
Foley Witches Rides will take place in Downtown Foley on Saturday, October 29. The ride will begin at 5:00 pm and will end with an after-party at Heritage Park.
Riders must be over 21 and female.All proceeds benefit community betterment organizations. 2021 Recipients include Family Promise, Foley Backpack Feeding Program, Turkey Take Out, Turkey Take Out, Foley High School, Foley Middle School, Foley Elementary School, & Florence B Mathis Elementary School. Tickets are $40 each and include race entry, t-shirt, and entry into the after-party. (Price increases as the event date gets closer.)Don't want to ride? Join us for the after-party and enjoy live music, food trucks, and lots of cackling! $15 donation to enter and men are welcome. BYOB!
Heritage Park
5:00 PM CDT
to 10:00 PM CDT
price
Private:No
RSVP Required:Yes
Accept Registration Online:No
Foley Witches Ride Downtown Foley Foley Witches Ride