Chocolate & Cheese Festival
The Chocolate & Cheese Festival RETURNS to Foley, AL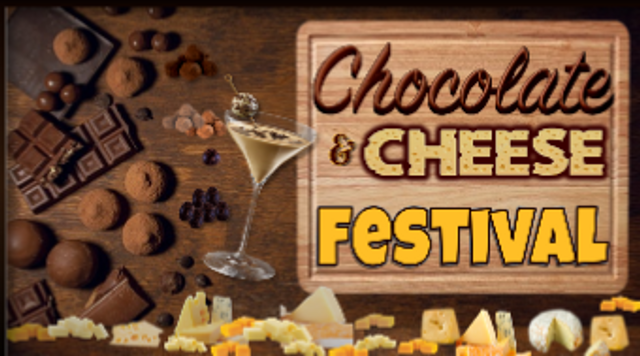 Description
The Chocolate & Cheese Festival
RETURNS to Foley, AL!!!!
Saturday, November 12th
at Heritage Park!
Come to enjoy
-National Recording Artist JAMES OTTO
-Almost Skynard
-Elton Live! The Ultimate Elton John
Tribute
-Food Trucks with Chocolate and Cheese dishes along with regular menu items
**LOTS OF CHOCOLATE & CHEESE**
-Huge Kid Zone
-Contests for "Vendor Bucks"
-Large variety of vendors
-Beer - Wine
-3 CHOCOLATE MARTINI BARS
10AM - 7PM
$5 Entry - 12 & under FREE Entry
Avoid the long entry line by Pre-Purchasing your tickets (Includes "Express Entrance") 
https://www.beachlifeevents.com/choc_cheese_tickets.php
Heritage Park
125 E. Laurel Ave., Foley , AL 36535
10:00 AM CST
to 6:00 PM CST
Private:No
RSVP Required:No
Accept Registration Online:No
Downtown Foley, Foley Main Street