Krewe de Kaoz Foley Mardi Gras Parade
Family friendly parade and everyone welcome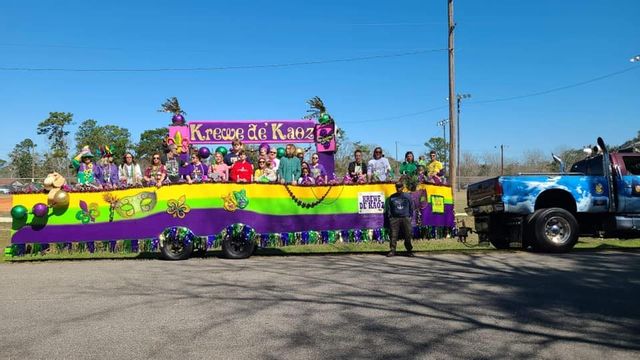 Description
 keep up with Krewe De Kaoz Facebook page for information. 
https://www.facebook.com/KreweDeKaozofFoleyAlabama
Everyone is welcomed. You can put 1 entry or 50, we have no limits and we have NO ENTRY FEES ! Just call Parade director Paul Adams at 251-923-6918 and leave your name and number. Or you can call Sandy Adams at 251-504-5843! About 2 weeks before the parade on February 18 at 11am, we will call everyone back with their line up number and to find out how much space they need in their slot. They can't wait to see their returning folks and to meet new faces and friends joining us this year!!
Heritage Park
125 E. Laurel Ave., Foley , AL 36535
11:00 AM CST
to 12:30 PM CST
Private:No
RSVP Required:No
Accept Registration Online:No