Foley Main Street partners with Baldwin County Trailblazers, Inc. to bring bike racks downtown
---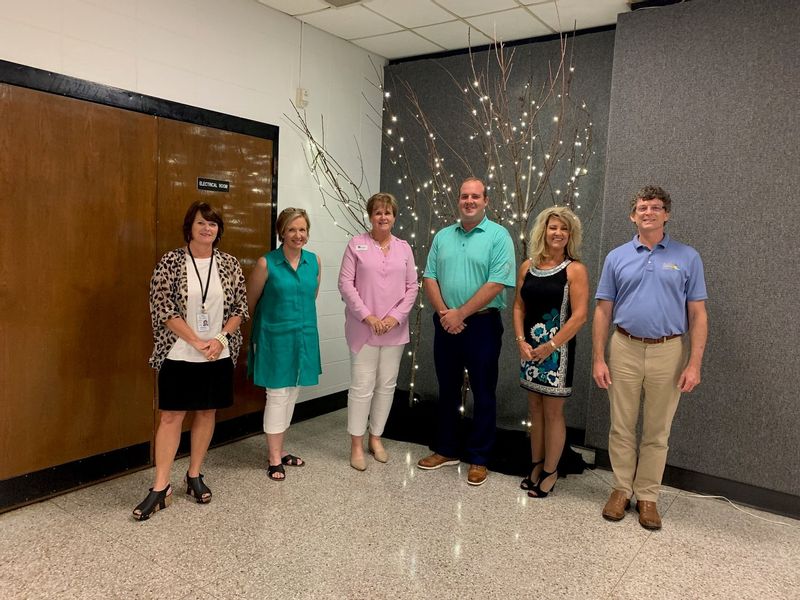 By Jessica Vaughn   Gulf Coast News Today
FOLEY - Through a partnership between Foley Main Street and Baldwin County Trailblazers, Inc., citizens will soon be able to utilize bike racks in multiple locations throughout downtown Foley.
The Trailblazers' contribution was made possible by a donation from the Barry Lee Booth Family Fund at the Community Foundation of South Alabama in 2019. Prior to the donation to Foley Main Street, the Trailblazers purchased and installed racks at Coastal Community College Fairhope Campus and the Rotary Youth Club in Fairhope, as well as other locations.
"Encouraging people to be active for individual health and to build a connected community is fundamentally what we do," said Jennifer Vestal, president of the Baldwin County Trailblazers. "When people who support local business in Foley choose to bike there rather than drive, that's perfectly aligned with our mission. We are sincerely grateful to Dr. Booth for his generosity to help make that happen."
Foley council has approved all four spots for new bike racks. The racks will be in-ground and secured.

"We looked at an area near the pedestrian bridge, an area near Mamma Mia! Pizzeria, and we'd like to put two racks where the new Rose Trail extension is going through," Sullivan said. "Those will be the four spots that we start with, and then we have different areas located throughout downtown that we will place bike racks as funds become available."
The grant awarded by Baldwin County Trailblazers, Inc. is worth $800. The monies will go to custom designed bike racks that the Foley Main Street Designing Committee has been reviewing. Prior to the July 6 council, Design Committee Chair Sherry Sullivan met with city Public Works employees and Foley Main Street Executive Director Darrelyn Dunmore to identify spots downtown where bike racks would be most beneficial to citizens.
"I would like to thank the Baldwin County Trailblazers, Inc. for providing Foley Main Street with a grant that will provide bike racks for downtown Foley," said councilmember Charlie Ebert. "Also, I would like to recognize Foley Main Street for securing the grant on behalf of the City of Foley and assisting with the locations of the bike racks that will be installed by Public Works. The work by Foley Main Street and Baldwin County Trailblazers, Inc. is greatly appreciated."

The Baldwin County Trailblazers, Inc. is a nonprofit organization dedicated to improving opportunities for bicycling and walking in the county. For more information, visit thetrailblazers.org.
For more info on the City of Foley, check out https://cityoffoley.org.
For more on Foley Main Street, visit www.foleymainstreet.com.
http://www.gulfcoastnewstoday.com/stories/foley-main-street-partners-with-baldwin-county-trailblazers-inc-to-bring-bike-racks-downtown,94993?