Downtown Foley - A Renaissance of Economics
---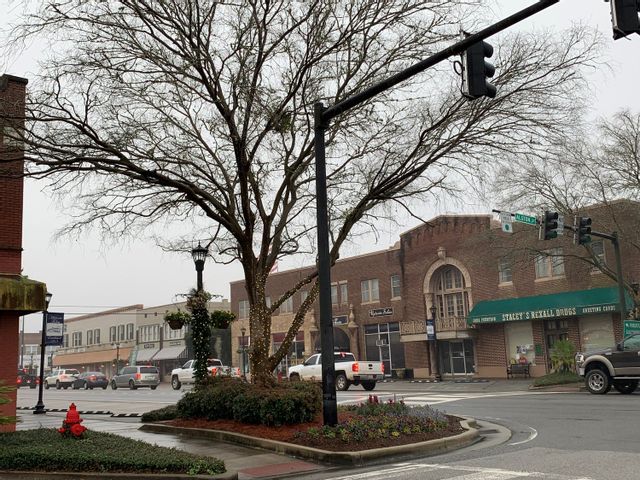 By Darrelyn Dunmore
FOLEY - There is a lot of action and excitement going on in Downtown Foley. 2020 wasn't the best of years, with COVID and Hurricanes Sally and Zeta. There are and there will continue to be struggles resulting in the need to be creative and proactive in 2021. So, it is great to see positive activity in the Downtown Foley District.
Warren Averett is a top accounting firm providing audit, tax, accounting, and consulting services to companies across the Southeast. Warren Averett chose to move their Foley office downtown and opened its doors this month.
"We knew Downtown Foley would be a great location for our Firm because the downtown area is growing and many exciting things are happening," said Alexis Willis, Member in the Foley office. "We want to further enhance our client experience, and the new office location will help us accomplish this."
As their website states: "The opportunities for businesses in Baldwin County are vast. Foley and the surrounding Baldwin County area hosts more than 6,000 businesses, and 170 new businesses are started each year, so it's no surprise that it was named one of the "Best Small Places for Business and Careers" by Forbes magazine."
Amedisys, a leading provider of home health, hospice, palliative, and personal care services with over 22,000 employees in 39 states and the District of Columbia, moved their Foley office to Downtown Foley as well. They have signed a five-year lease with the BB&T/Truist building.
Their move was accelerated by Hurricane Sally but they have discovered so many benefits to moving downtown earlier than planned. Janie Black, Director of Operations, talked at length about their ten in-house-staff and the forty out-in-the-field employee's enjoyment of the downtown experience. "Many enjoy walking to the bridge and going to the park for lunch, and just being able to walk to a restaurant is a nice change. A few of our staff have found hairdressers in the downtown to use as well. We are still settling in and are looking forward to supporting the downtown even more."
Two other buildings downtown have sold to medical professionals who are moving downtown. This influx of professionals is what Vita Bruno, owner of the BB&T Truist Bank building, has hoped for. She has another 5,000 square feet of Class A office space available in that building, and she knows how special downtown Foley is. "We, as building owners, have a responsibility to create an environment that attracts strong businesses to support Downtown Foley. Our recent tenants tell us that they have never seen their staff so happy to come to work. They love the views from the building and being able to walk to the parks and restaurants in Downtown Foley. I live in California but I have fallen in love with Downtown Foley. I believe that the revitalization efforts of Foley Main Street and the City of Foley will culminate in a renaissance of this wonderfully welcoming and authentic downtown. I am proud to be able to help bring in the type of business that will support the downtown restaurants, retail and services."
Many studies have been conducted showing the economic impact of downtown redevelopment efforts. Downtown redevelopment increases direct investment in a community while creating jobs, increasing property values, and attracting visitors and new residents.
"As a city, we understand the importance of having a thriving inviting downtown. Downtowns give cities their sense of identity," said Mayor Ralph Hellmich. "We are committed to supporting the businesses downtown and excited about the projects we are investing in to make Downtown Foley a destination for our residents as well as our visitors."
Foley Main Street with its community foundation is committed to working with existing businesses as well as new incoming businesses to keep them strong and growing. Also, to proactively tackle projects that will enhance the downtown experience. For more information about Foley Main Street visit www.foleymainstreet.com. If you are a business interested in investing or moving to downtown, call the Foley Main Street office at 251-366-1565 and check out the resources available online: https://www.foleymainstreet.com/resources-for-business-development.