2022 Downtown Foley Christmas Open House Participants & Specials
---
Saturday, December 3 11 - 2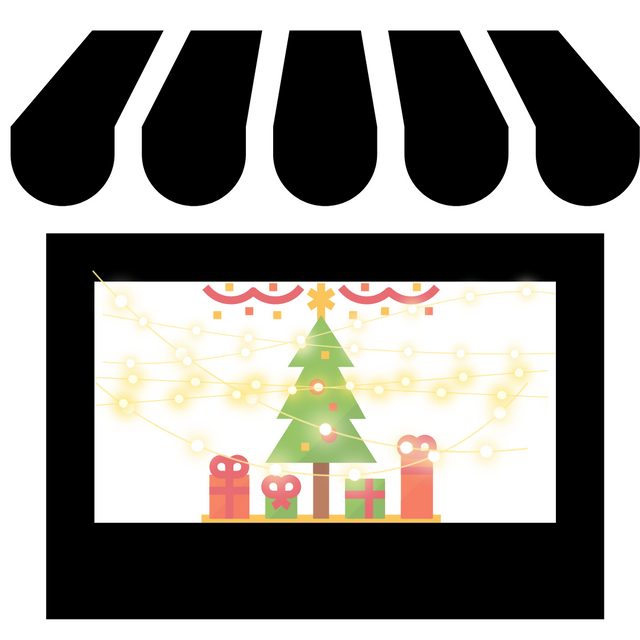 These are the businesses that will be open on December 3rd for the Downtown Foley Open House! Come down town after the parade and enjoy the Christmas season. Stop in the stores listed below who will be open that day and check out the ones that have Open House Specials! Also there is a Christmas Decorating contest between the businesses. Let us know which ones you like the best. Take a picture and #downtownfoley.
8th Ave 107-B West Orange Avenue
Action Game & Movies 101 South McKenzie Street
Antiques on Alston Street 323 South Alston Street
Bungalows 219 South McKenzie Street
By the Bay Creations 113 West Orange Avenue
Enter a drawing for a Christmas gift basket between 11-2
Cassity's Nest 321 South Alston Street
Copper Kettle Tea Bar 106 North Chicago Street
Covert Comics 107 South McKenzie Street
Doc Holliday's 203 North Cypress Street
Two new specialty drinks Salty Nut Roll (shooter)
and a Mint Chocolate Chip Martini
Drowsy Poet 218 South McKenzie Street
Exit Realty Landmark 316 South McKenzie Street
Santa for pictures with donation of a toys for tots gift
Mimosas, hot chocolate and tasty treats
Fish River Furnishings 113 West Laurel Avenue
Foley Fish Company 321-A South McKenzie Street
Graceful Leaves Plant & Jewelry 107-A West Orange Avenue
Free Hotdogs & Drinks
Gypsy Queen Java 101 West Laurel Avenue
Hollis Furniture & Interiors 200 South McKenzie Street
Free waters
Holmes Medical Museum 101 West Laurel Avenue
Cookies & Punch
Kit Kaboodle 109 South McKenzie Street
LaTrinidad Tienda Hispana 106 North Alston Street
Mamma Mia Pizzeria 246 West Laurel Avenue
Manning Jewelry 207 West Laurel Avenue
light festive snacks
McKenzie Street Florist 201 S. McKenzie Street
Festive refreshments and assorted sweets
NAPA 203 South McKenzie Street
Our Coffee 358 North Alston Street
Pajorii 311 South McKenzie Street
Parke Place Jewelry 105 South McKenzie Street
Rat Pack Barber Shop 115 South Alston Street
cookies and drinks
Scuttlebutt Pub 119 South McKenzie Street
cookies and punch with a drawing for a
$50.00 gift card
Soul Bowlz 119 South McKenzie Street
buy a $30.00 gift certificate get a free $10.00 gift certificate
Stacey's Olde Tyme Soda Fountain 121 West Laurel Avenue
free Grinch pictures
Stemz Florist 113 South McKenzie Street
Streets of Orleans Tanning Salon & Gift Shop 108 South Alston Street
Taco Fiesta 405 S. McKenzie Street
The Book Exchange 101 West Laurel Avenue
cookie and snack table and TWO book signings on that day too.
The Gift Horse Antique Centre 211 West Laurel Avenue
The Gift Horse Antique Stalls 201 West Laurel Avenue
The Gift Horse Restaurant 209 West Laurel Avenue
refreshments
The Virtual Playground 317 South McKenzie Street
Wacked Out Weiner 215 East Laurel Avenue
Wild Outdoor Collection 214 S. McKenzie Street
Yabba's Wacky Snack Shack 100 West Laurel Avenue